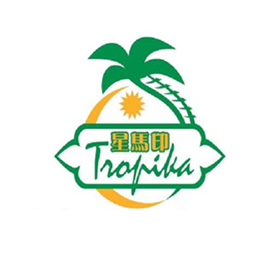 Tropika Malaysian & Thai Cuisine (Cambie)

Thai, Pan Asian, Malaysian | Casual Dining, Bar/Lounge
Address:

2975 Cambie Street
Vancouver, British Columbia, V5Z 2V7

Phone: (604) 879-6002
Reviewed by:

Cindy S.
Dec. 7th, 2016 - 9:41 PM
The coconut seafood fried rice is definitely my favourite dish here! However, the pad Thai did not meet my expectation.
Reviewed by:

Emily Y.
Feb. 12th, 2016 - 8:54 PM
The foods is good. The portion is small.
Reviewed by:

K W.
Oct. 11th, 2015 - 1:11 AM
consistent good food. and most consistent of all their locations. too busy sometimes but polite servers
Reviewed by:

Kim J.
May. 7th, 2015 - 1:35 AM
Definitely make a reservation but the last time I was here they cut our experience short due to back to back reservations, which they didn't tell us until they wanted us to leave. But the food was good
Reviewed by:

Cindy E.
Dec. 9th, 2014 - 7:49 PM
Great food. Always consistent great taste!
Reviewed by:

Kar Yin C.
Jun. 12th, 2012 - 10:29 AM
Good variety of food. Reservation is recommended.
Reviewed by:

Helen C.
May. 10th, 2012 - 4:37 PM
Very good food and service