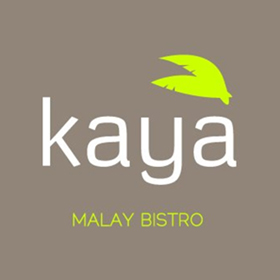 Kaya Malay Bistro

Thai, Malaysian | Casual Dining
Address:

1063 West Broadway
Vancouver, British Columbia, V6H 1E2

Phone: (604) 730-9963

Website: www.kayamalay.com
Reviewed by:

Jessica C.
Mar. 29th, 2015 - 7:40 PM
Excellent Soft Shell Crab. A must try. The Singapore Laksa was a tad on the sweet side for my liking. Service was excellent as well. They filled our water 3x during our 1 hour dining experience. Overall, it was a great dinner night out! Will definitely be back to try other menu items and save some room for dessert next time.
Reviewed by:

Endora F.
Sep. 26th, 2014 - 8:22 PM
celebrating our anniversary here. very friendly and hospitality service. great food, especially satay beef and hainanese chicken. Roti canai is my favourite.
Reviewed by:

Paul L.
Jun. 26th, 2014 - 10:56 PM
Had the rendang chicken, seafood fried rice, roti and ho fun (fat rice noodles). All freaking delicious! Loving my Qooway discount and point collecting. Great date spot! :)
Reviewed by:

Pius C.
Jun. 18th, 2014 - 2:55 PM
Excellent Malay food. Love their Satay. Their tofu dish is a must-try.