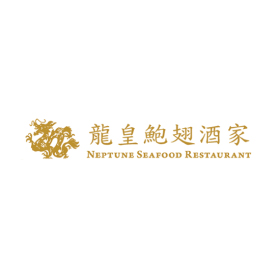 Neptune Seafood Restaurant

龍皇鮑翅

Chinese | Seafood, Dim Sum
Address:

Unit 100-110 - 8171 Ackroyd Road
Richmond, British Columbia, V6X 3K1

Phone: (604) 207-9888

Website: www.neptune-restaurant.ca
Reviewed by:

Cindy C.
Jan. 23rd, 2015 - 12:58 AM
The best sweet sticky rice dessert 蓮蓉梘水糭 and sesame peanuts coconut pancake 甜薄撑 in town! Saved $17 at lunch for 4 today by redeeming my QooPoints plus the 10% discount. Great taste & great deal!
Reviewed by:

Cindy C.
Jul. 29th, 2014 - 2:17 PM
love their pork liver and milk custard dessert.
Reviewed by:

Lisa N.
May. 4th, 2014 - 9:44 AM
The place is more expensive than your average place but the food is quite worth it!
Reviewed by:

Cindy C.
Jun. 24th, 2012 - 2:16 AM
We were a party of 12 in a private room last night. The Alaska king crab was so fresh and tasty. I also love their Peking duck, it's not too greasy yet juicy. Service was excellent. It was a bit pricy, but every one of us feel like a VIP, still worth it.
Reviewed by:

David C.
Jun. 17th, 2012 - 1:59 PM
This is the best place for dimsum in Richmond location. Taste and presentation are good. Recommend to try their dessert.
Reviewed by:

Brian C.
Jun. 6th, 2012 - 5:09 PM
Dim sum is pretty good here, so you'll know what to expect in terms of food quality. Service can use a bit of work at times, but it's not the end of the world.
Reviewed by:

Pius C.
Apr. 11th, 2012 - 10:48 AM
Alaska King Crab is very tasty and price is reasonable ($18 per pound). Service is average because many occasion we have to ask for the plates to be changed.
Reviewed by:

Helen C.
Mar. 1st, 2012 - 5:38 PM