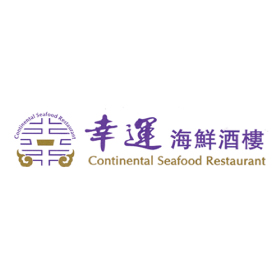 Continental Seafood Restaurant 幸運酒樓

Chinese | Seafood, Dim Sum
Address:

Unit 150 - 11700 Cambie Road
Richmond, British Columbia, V6X 1L5

Phone: (604) 278-6331
Reviewed by:

Pius C.
Jul. 3rd, 2012 - 11:50 PM
Good size restaurant so always able to find a seat. Very friendly staff and BBQ is excellent.
Reviewed by:

Benny K.
Jun. 29th, 2012 - 2:11 PM
Very traditional Hong Kong style restaurant with some classical dim-sum where I used to enjoy my lunch-time there with friends .... Hong Kong food, very good.
Reviewed by:

Eilence L.
Jun. 15th, 2012 - 1:05 PM
This is one of the more tradition places for dim sum- they still push out carts of dim sum, which is hard to find in Vancouver these days. There are many, many selections of dim sums here. For those who want to have an authentic experience for dim sum, you should give this a try.
Reviewed by:

Brian C.
Jun. 6th, 2012 - 4:42 PM
Good place to go for affordable dim sum.