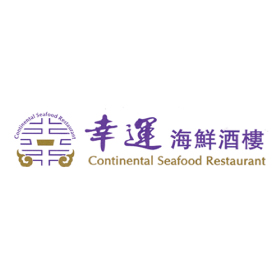 Continental Seafood Restaurant 幸運酒樓

Chinese | Seafood, Dim Sum
Address:

Unit 150 - 11700 Cambie Road
Richmond, British Columbia, V6X 1L5

Phone: (604) 278-6331
Reviewed by:

jaiey z.
May. 16th, 2018 - 6:44 PM
the food is so good there
Reviewed by:

Teresa L.
May. 2nd, 2017 - 2:27 PM
Excellent service as always!
Reviewed by:

Teresa L.
Mar. 3rd, 2017 - 1:40 PM
Reviewed by:

Teresa L.
Aug. 9th, 2016 - 11:30 AM
Very good Dim Sum always!
Reviewed by:

Martha Z.
Feb. 9th, 2016 - 2:59 AM
Often go there for Zoe Cha (morning tea). Good. But they used to have more variety of foods.
Reviewed by:

Anonymous
Dec. 11th, 2015 - 2:13 PM
The food is always consists and tasty. Usually most dim sum places leaves me thirsty and not feeling so good (it's not from over eating). But after eating at this place it's a normal day afterwards. You will find the place busy so be prepared to wait a few mins as they are quick and efficient to get you seated. Can't really go wrong here.
Reviewed by:

*
Apr. 26th, 2015 - 8:49 AM
I like their 冬瓜盖. (Winter melon soup) Enough for 12 people.
Reviewed by:

Cindy C.
Apr. 13th, 2015 - 12:54 PM
Excellent crispy roast pork!
Reviewed by:

Ron B.
Mar. 30th, 2015 - 11:25 AM
Good food with friendly staff. The first time we came due to my friend's wedding. The wedding they hold look fantastic. This time we tried the breakfast. Chinese dim sum are my favourite for ever. The dim sum here taste great and remind me the time when I was in Hong Kong several years ago.
Reviewed by:

Melody C.
Jul. 6th, 2012 - 12:05 PM
The food is good here, and the staffs are friendly. Food is not very consistent for a dim sum place; but overall, it is good. Last time I ate the turnip cake and it was a bit cold; but besides that the other dishes are fine. I enjoyed the BBQ pork pastry; it was tradional log style instead of the triangles you get at some dim sum places.