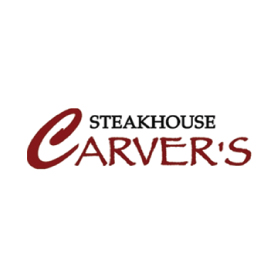 Carver's Steakhouse & Lounge

Western | Fine Dining, Steakhouse, Seafood
Address:

7211 Westminister Highway
Richmond, British Columbia, V6X 3K3

Phone: (604) 207-7107

Website: www.carversdining.com
Reviewed by:

Eilence L.
Jun. 15th, 2012 - 12:57 PM
The food and service is amazing- from the appys to entrees, to desserts. I was happy with ALL my dishes. I was very happy with the food and the service that was given. The manager is extremely nice and polite, and gives superb service.
Reviewed by:

Nancy H.
Jun. 9th, 2012 - 3:49 PM
Reviewed by:

Brian C.
Jun. 6th, 2012 - 4:57 PM
Good price for fine dining. The manager gives exceptional service.
Reviewed by:

Pius C.
Jun. 4th, 2012 - 10:18 PM
Great place for quiet fine dining experience. My favorite place in Richmond in addition to Chops. Good for business dinner and price is very reasonable.